Liquidation Auctions in Des Moines & Omaha
Hours: Tuesday-Friday 10-6, Saturday: 9-12
Click Here to Schedule your Pick up.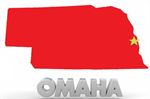 All items will start at $1.00 - High-end retail returns. ***PLEASE READ THE TERMS AND CONDITIONS***
Preview
Bidding Open
Accepting Final Bids
Bidding Closed
Starts In
Starts Closing In:
Closing
Ended
Now located at Southridge Mall! We have moved our Bell Ave team to the old Younkers building at Southridge Mall location. Improved pick-up options as well as a showroom for browsing! We're excited to see you there!
Preview
Bidding Open
Accepting Final Bids
Bidding Closed
Starts In
Starts Closing In:
Closing
Ended